"And the 2014 Jazz Juno Award winners are…."
by Peter Hum
Originally published in the Ottawa Citizen
Congrats to Montreal composer/saxophonist/big bandleader Christine Jensen and her jazz orchestra, Toronto bassist Mike Downes and Montreal guitarist/composer/lyricist Mike Rud for their wins tonight at the Juno Awards in Winnipeg.
Here is the list of competitors, with the winners bolded.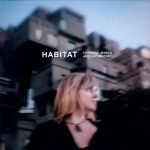 And the 2014 Jazz Juno Award winners are….CONTEMPORARY JAZZ ALBUM OF THE YEAR
Gratitude, Brandi Disterheft (Justin Time)
Habitat, Christine Jensen Jazz Orchestra (Justin Time) my review
Brooklyn Babylon, Darcy James Argue's Secret Society (New Amsterdam)
Mirror Of The Mind, Earl MacDonald (Death Defying Records)
Le refuge, Trifolia (Independent)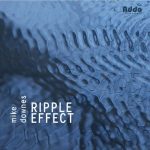 And the 2014 Jazz Juno Award winners are….RADITIONAL JAZZ ALBUM OF THE YEAR
Nine, Carn/Davidson (Addo Records)
The Ian McDougall 12tet Live, Ian McDougall 12tet (Independent)
Our Second Set, John Macleod Rex Hotel Orchestra (Independent)
Ripple Effect, Mike Downes (Addo Records) my review
Look For The Silver Lining, Phil Dwyer/Don Thompson (Triplet)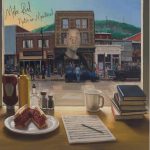 And the 2014 Jazz Juno Award winners are….VOCAL JAZZ ALBUM OF THE YEAR
Stealing Genius, Amy McConnell & William Sperandei (Independent/eOne)
Courage, My Love, Erin Propp with Larry Roy (Independent)
My Funny Valentine: The Chet Baker Songbook, Matt Dusk (Koch)
Notes On Montreal, Mike Rud (Independent) my review
Triades, Sonia Johnson, Charles Biddle Jr, Annie Poulain (Effendi)
Fun fact: It's a sweep for McGill University jazz program alumni.
Ottawa Jazz Festival programming manager and saxophonist/mandolin player Petr Cancura was in the running for the best instrumental album Juno for his lovely CD Down Home but that prize went to the disc Dalmak by Esmerine.